My rating:
5 of 5 stars
I'm really grateful for having the opportunity to read this one asap, I did really love the first and I'm seriously excited to know what happens next with one of my favorite couple.
So here it is, unlike the first book which is
Strength
,
Courage
is far more serious, we get to learn a lot of crazy stuff..Wallace's family history and ERA's cray cray plans ..etc. Our couple here, Rena and Wallace-baby is dealing with lots of things at the same time..I was kind of scared that the problems will tear them apart but hey it's Rena and Wallace right? need I say more?
Even though Courage is action-packed..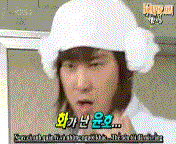 I'm glad that we still get to experience the funny dialogues that I fell in love with in the first book. I also loved the fact that the problems Rena and Wallace encounter doesn't turn them into whinny-dramatic-I'm-so-poor type of characters instead it made them stronger.
All in all ...I loved it! and I'm freaking excited to read the 3rd book, aside from the story itself I can't wait to see the 3rd book's cover..the cover keeps on getting better!!! So yeah to the fantasy-paranormal loving readers out there..please check Carrie Butler's Mark of Nexus series.